2023-08-01
Media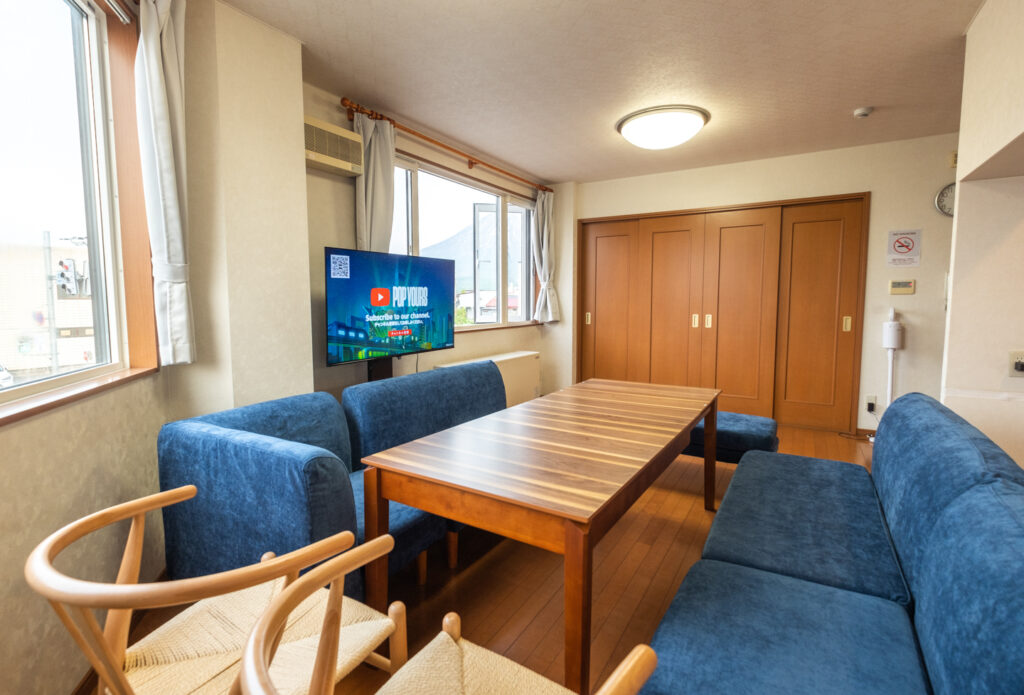 Currently, the property "Ezo Fujiya Niseko House," which is capable of operating as a private lodging, is listed on "uchijapan," a real estate site selling properties in resort and tourist areas in Japan, located in Kutchan Town, Abuta District, Hokkaido.
One of the appeals of this property is its superb location, just a 10-minute walk from Kutchan Station, making it an easy base for both tourism and work. In addition, it can accommodate up to 17 people, making it suitable for large groups.
The Niseko area, which has been gaining international popularity year after year, is the perfect place for "Ezo Fujiya Niseko House" to cater to a wide range of needs for visitors to Niseko.
Basic Information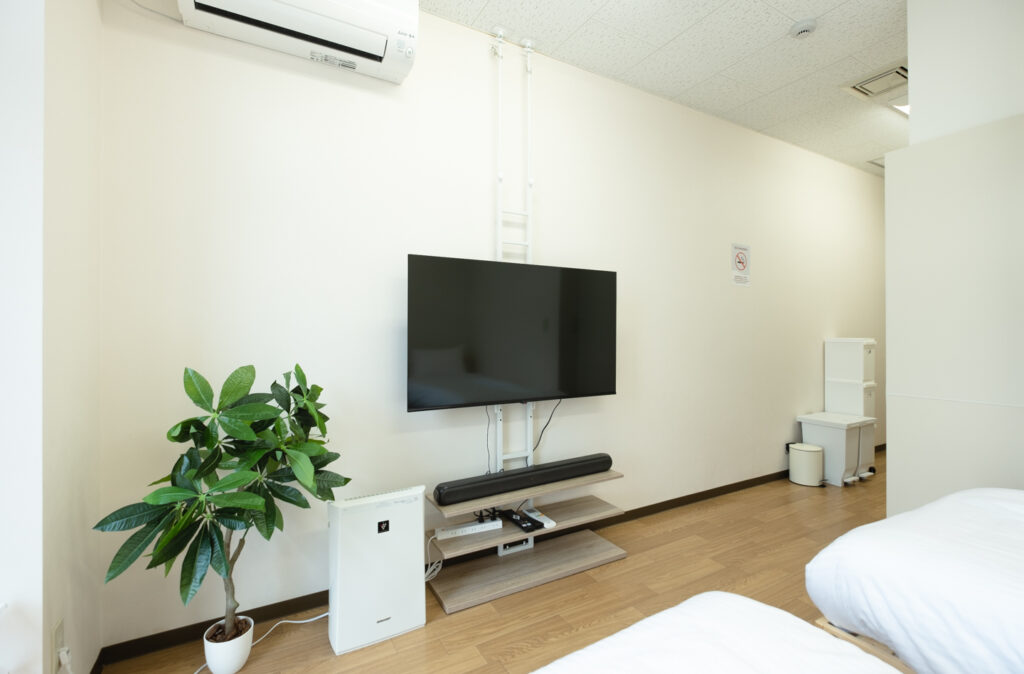 | Property Details | Ezo Fujiya Niseko House |
| --- | --- |
| Property Type | Detached House |
| Location | Hokkaido / Niseko Area / Kutchan Town |
| Postal Code | 044-0053 |
| Rooms & Bathrooms | 5+ rooms, 2+ bathrooms |
| Total Floor Area | 232.65 sqm |
| Land Area | 104.6 sqm |
| Purchase Price | ¥70,000,000 (approx. USD $500,000) |
| Price Per Sqm | ¥300,881 |
| Price Per Tsubo | ¥994,648 |
| *Note | Price is displayed in JPY, USD is indicative only. |
For inquiries, please contact us here:
Property Introduction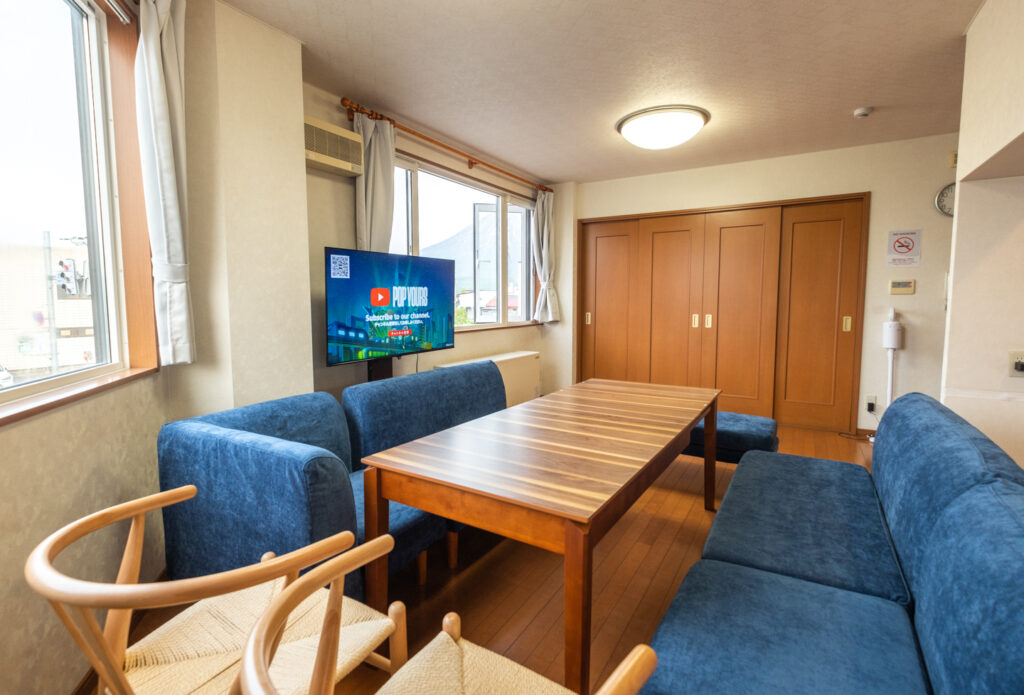 Welcome to Ezo Fujiya Niseko House, a local-feel house in the heart of Kutchan Town, just a 10-minute walk from Kutchan Station.
Property Related Information
A cozy house with a garage, store/staff room, and basement
Accommodation facility with separate configurations for each floor
First floor: 2 beds, 1 shower room, 1 toilet, 1 living room
Second and third floors: 4 beds, 10 sets of futons, 1 sofa bed, 2 toilets, 2 living rooms
Currently operating as a vacation rental with valid license and high profitability
Potential for future redevelopment due to its prime location
Conveniently close to supermarkets, restaurants, and shops
Just 10 minutes by foot to Kutchan Station
10 minutes by car to Niseko Hanazono Resort, and 14 minutes by car to Niseko Grand Hirafu Ski Resort
Proximity to upcoming Shinkansen station offers potential for capital gains
Excellent investment opportunity, particularly considering the location in Kutchan Town
The Niseko area, attractive for its majestic nature and a variety of activities throughout the four seasons.
The property is located in the beautiful town of Kutchan in Hokkaido, surrounded by spectacular nature and rich tourism resources. The Niseko area offers a variety of seasonal activities that attract tourists from all over the world. From ski resorts famous for their powder snow in the winter, to golf, mountain climbing, and motorcycle touring in the spring and summer, and autumn leaf peeping in the fall, there are endless ways to enjoy the area throughout the year.
Located in an especially convenient location within the Niseko area.
The property is located just minutes from the Niseko Hirafu Ski Resort, with a variety of restaurants, cafes, and hot springs within walking distance. It also offers easy access to Niseko Town, where you can enjoy local produce. And with a Shinkansen station scheduled to open nearby in 2030, accessibility will be even more convenient.
Flexible operation possible with "Fully independent 1st and 2nd/3rd floors".
The property can accommodate a variety of needs, thanks to the property's unique characteristics of being a three-story building with the first and second/third floors completely separated from each other. This allows for greater operational flexibility, as the first and second/third floors can be rented separately, in addition to renting out the entire building.
The first floor is set up for twin occupancy – see the floorplan here.
The second and third floors can accommodate up to 17 people and boast two living spaces as well as large bedrooms – see the floorplan here.
Investment in the Niseko area, promising steady income and asset value growth.
Above all, the property is located in the Niseko area, a tourist destination that continues to attract attention both domestically and internationally, making it a highly attractive investment. Not only can stable income be expected through the operation of the property, but with land prices in Niseko rising steadily over the past few years, long-term asset value growth can also be expected.
By acquiring Ezo Fujiya Niseko House, you are not just a property owner, but a partner in creating the future with this beautiful land. This is a wonderful opportunity to take a step forward in building assets and enriching your life for the next generation. For more information, please feel free to contact us using the links above.