2023-06-25
Press Release
~ Perfectly Located Just 10 Minutes by Car to Hirafu Ski Resort, Ideal as a Leisure Base ~
We are delighted to announce that Kukan Inc. (Headquartered in Sapporo City, Hokkaido; Representative Director: Kentaro Yamamoto) has commenced operations of vacation rental facilities in the Niseko area.
Our company is deeply rooted in the inbound tourism sector, driven by the mission to create a society where individuals worldwide can choose their ideal experiences. By leveraging the power of technology and design, we strive to consistently provide that special "something" for "someone" in need.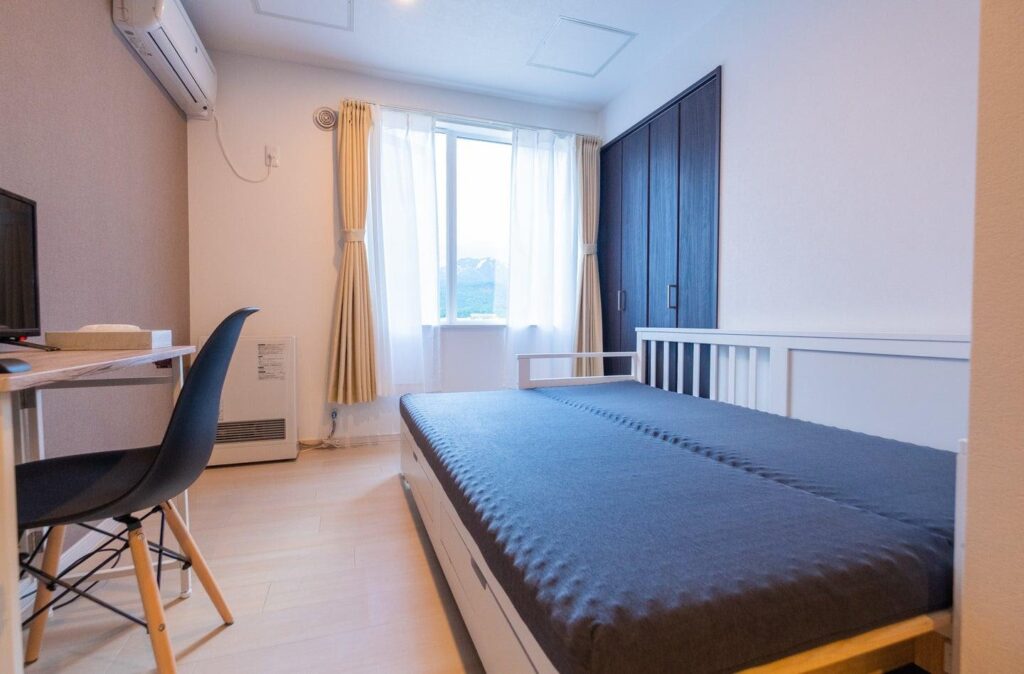 Niseko Hirafu Ski Resort Condo
As a company deeply rooted in the inbound tourism sector in Hokkaido, we have been expanding our vacation rental facilities primarily in resort areas such as Niseko, Furano, and Lake Toya.
We are excited to announce the opening of "Niseko Hirafu Ski Resort Condo," a renovated two-story apartment-type property in the Kutchan town suburb in July 2023.
We offer a private room with a maximum capacity of 2 guests, and the location slightly away from the town center provides a tranquil space for guests. Supermarkets and convenience stores are within a 10-minute walk, and Hirafu Ski Resort can be reached by car in just 10 minutes, making it an ideal base for exploring the Niseko area.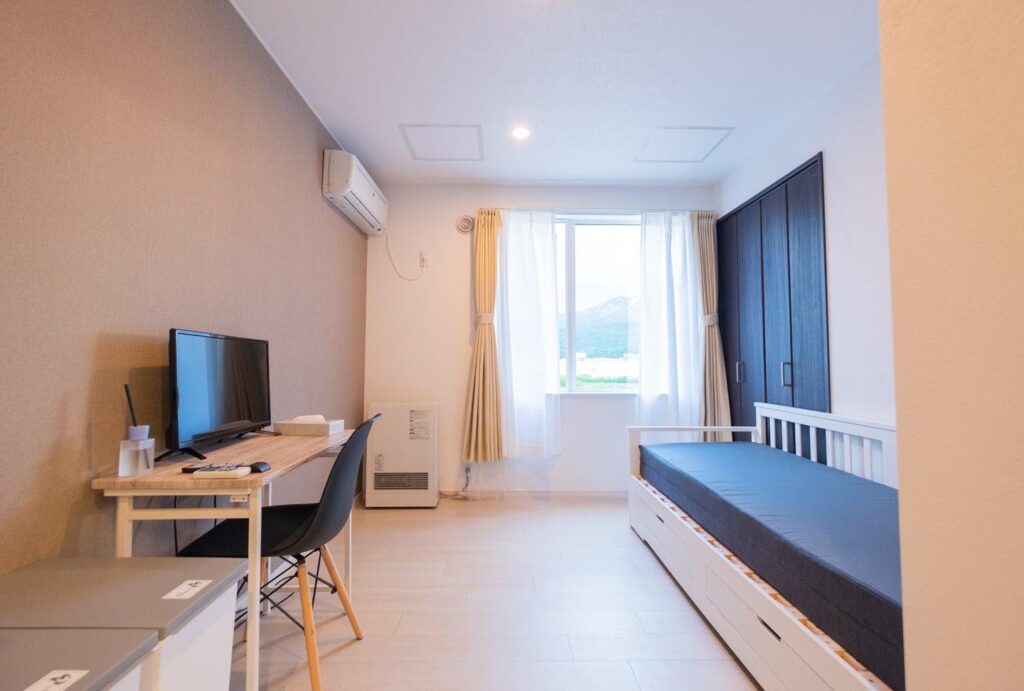 Recommended for solo travelers or couples.
Experience the Breathtaking Mountain Views of Hokkaido from Your Room
The greatest feature of our facility is the breathtaking panoramic view that allows you to gaze upon both Mt. Yotei and the Niseko mountain range.
Located slightly outside the city center, there are no obstructing buildings, offering stunning views of the beautiful mountains.
Moreover, from each room's window, you can enjoy great views of the renowned Niseko Annupuri and the entire Niseko mountain range, famous for its world-class ski resorts.
"Niseko Hirafu Ski Resort Condo" is the best place to experience the essence of Hokkaido!
Open the door, and Mt. Yotei is right there.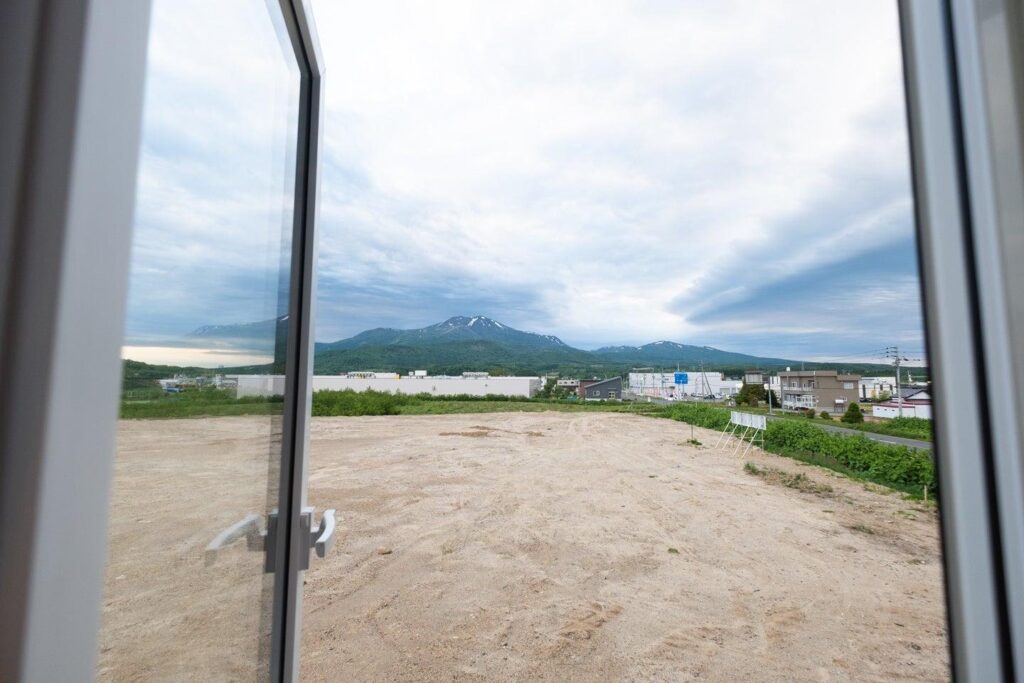 Open the window, and the Niseko mountain range is right there.
Niseko Area: Popular for Solo and Small Group Visits and Stays
Our facility is designed to accommodate a maximum of 2 guests, specifically catering to small groups or individuals. While some may consider accommodations that cannot accommodate larger groups, such as families, as a disadvantage for tourist destinations, past surveys have revealed a significant proportion of tourists and visitors in the Niseko area prefer traveling in parties of 2 or fewer.

The following images illustrate the findings of a survey conducted on visitors to the Niseko region between January 6th and January 9th, 2015, prior to the global pandemic outbreak. The survey targeted tourists, with 14% from Hokkaido, 17% from outside of Hokkaido, and 69% from overseas. The data collected focused on the number of travelers in each group. The results are presented graphically in the following images.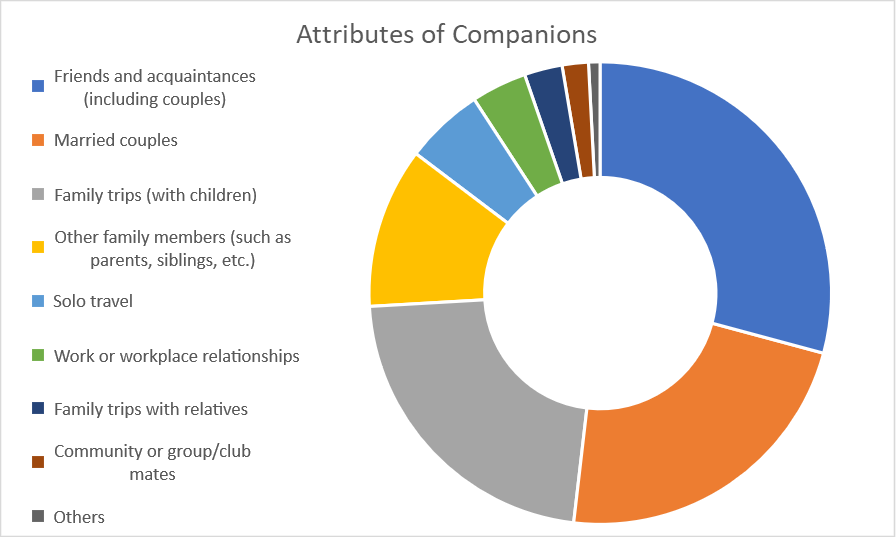 The composition of travel groups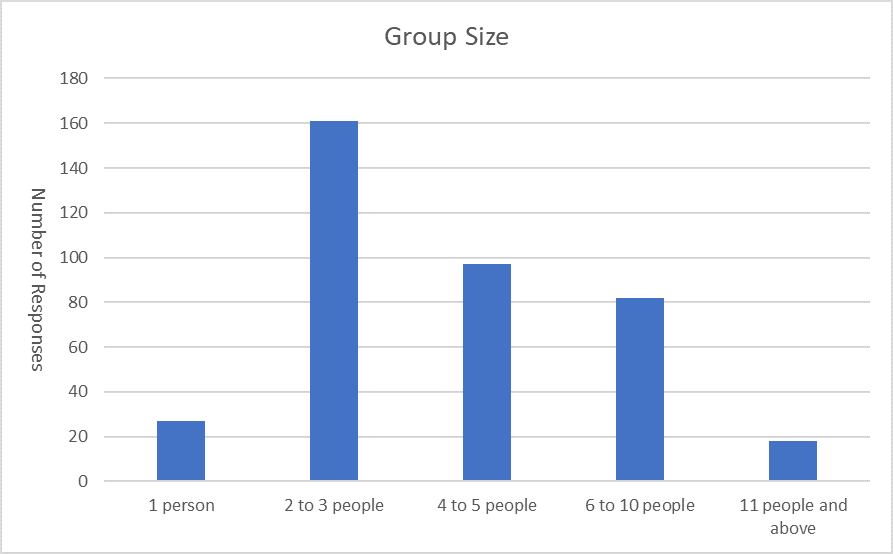 The number of visitors in each group
出典:後藤英之・宮崎義久・プラート カロラス・李濟民「北海道ニセコにおける観光地域研究-アンケートによる冬季観光動態調査-」(『商学討究』p303~326,2016年)https://acrobat.adobe.com/link/track?uri=urn:aaid:scds:US:7e73896b-b440-31da-a83d-4a1ebd5c9c95
From this survey, two key findings have emerged:
・Visits by couples or pairs of two or fewer individuals are as much as or more common than visits by groups of three or more, including family trips.
・The majority of visiting groups consist of 2 to 3 people.
These results indicate the presence of demand for accommodations targeting solo travelers and small groups, such as our facility, in the Niseko area.
『Niseko Hirafu Ski Resort Condo』 – Accommodation with Fully-equipped Rooms for a Comfortable Stay
The beds in our facility are sofa beds. They are compact in size when used as sofas, and they can be expanded to provide sufficient space when used as beds.
Therefore, you can freely utilize the space until bedtime.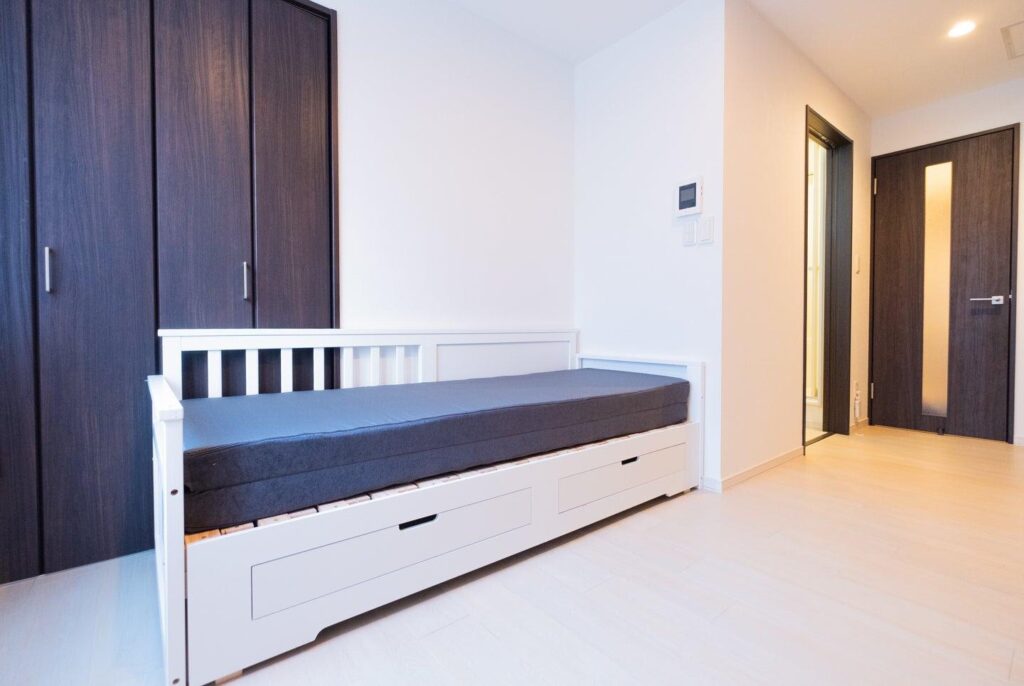 During the day, it functions as a comfortable sofa.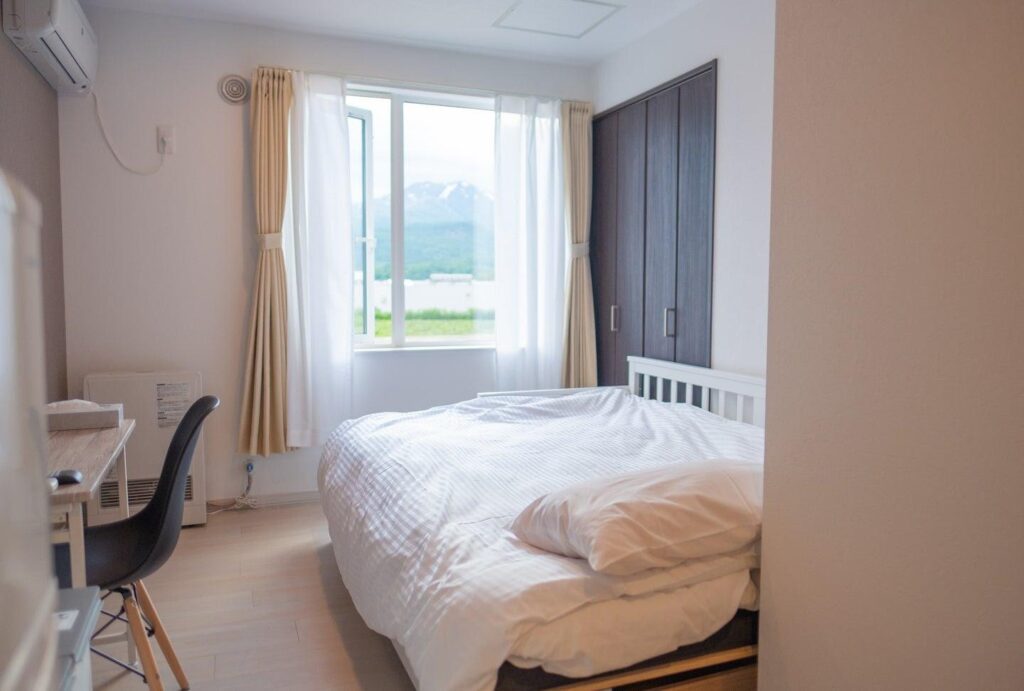 At bedtime, they can be used as spacious beds.
Additionally, the adjacent RV Park features a sauna that can accommodate up to 6 people (equipped with hot showers and cold baths). There is also a private sauna available for a fee, which sauna enthusiasts will particularly enjoy.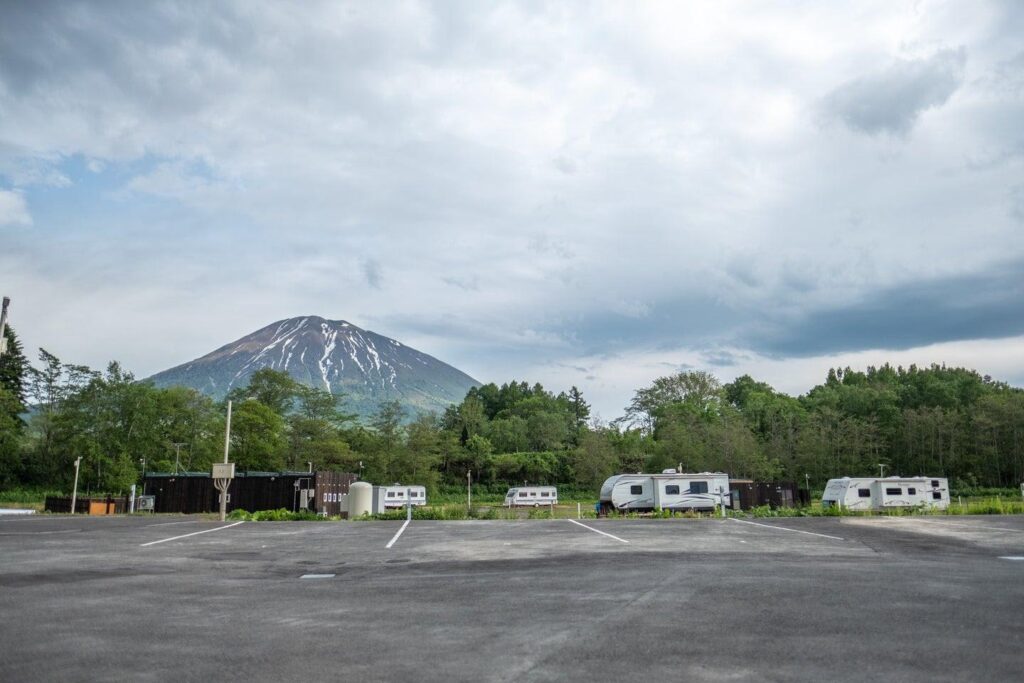 RV Park in Kutchan Town
Please refer to the following link for more details:
Outdoor Sauna | RV Park Kutchan: https://www.rvpark-kutchan.com/general-3
*Please note that guests staying at 'Niseko Hirafu Ski Resort Condo' will be categorized as general members in this RV Park. If you wish to use the sauna, a reservation is required in advance by the day before.
Short-Term Rentals and Monthly Stays: Flexible Options for Your Life in Kutchan
Our facility is also offered as furnished monthly apartments for rent. We provide fully equipped amenities such as a microwave, refrigerator, and enough tableware.
The development of ski resorts and the opening of a new Shinkansen station will be a factor in the increasing number of visitors to the Niseko area for work purposes. It is also ideal for use in team activities such as medical training programs.
Whether it's a sudden business trip, training program, or long-term stay, our facility is equipped with everything you need for a comfortable stay.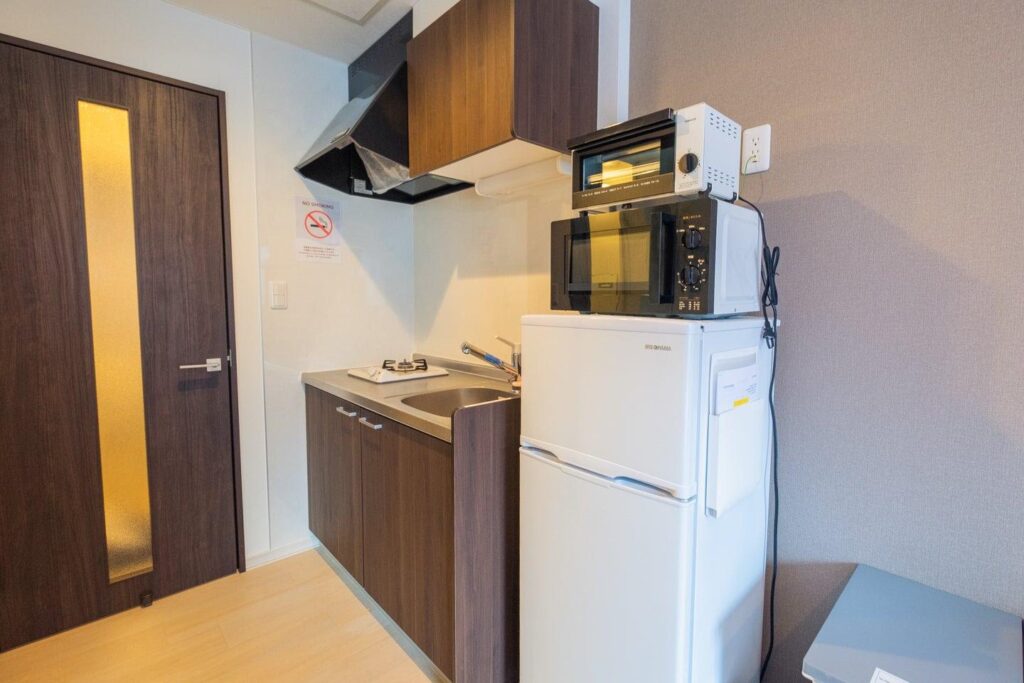 Furnished with Furniture and Appliances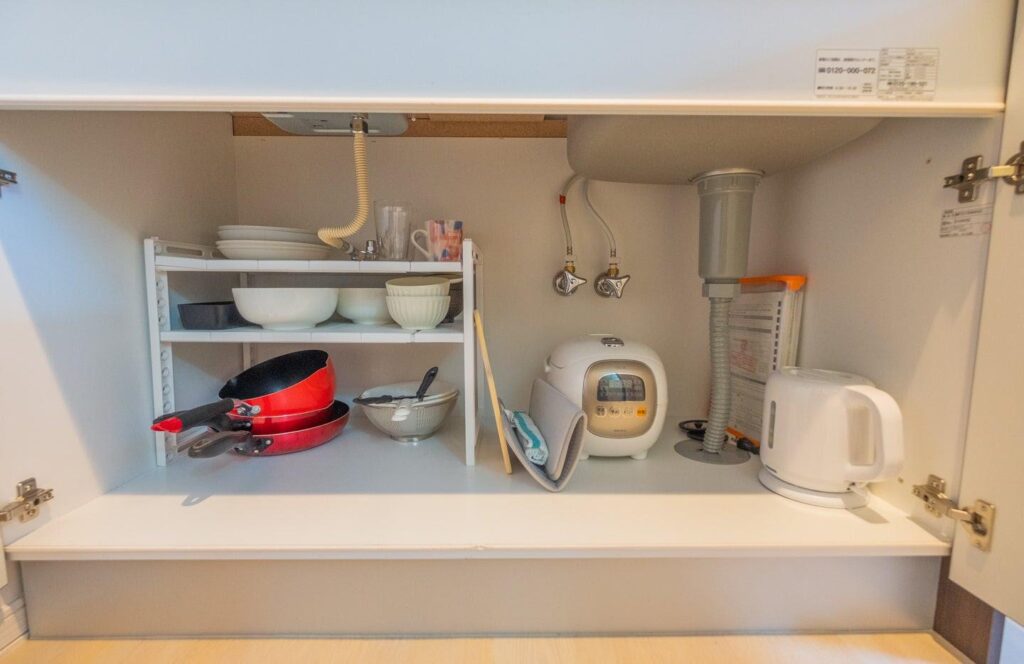 Adequate Tableware and Cooking Utensils
For more details, please refer to the following link:
Recommended for Short-Term Business Trips, Commuting, Training, and Study Abroad: Furnished Apartments Ideal for Singles!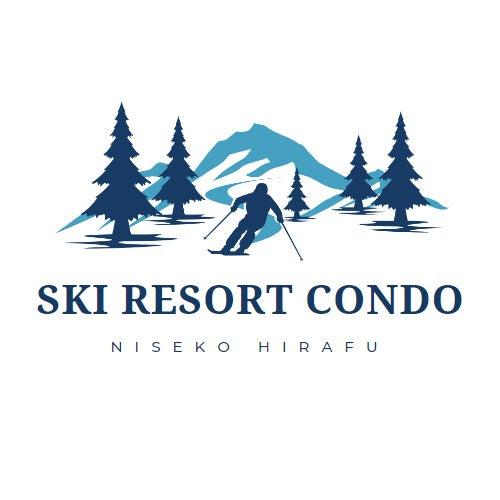 The strength of our facility is that it offers affordable accommodation and stays, while being close to international resort areas. Whether for leisure or business, "Niseko Hirafu Ski Resort Condo" welcomes everyone visiting the Niseko area.
Layout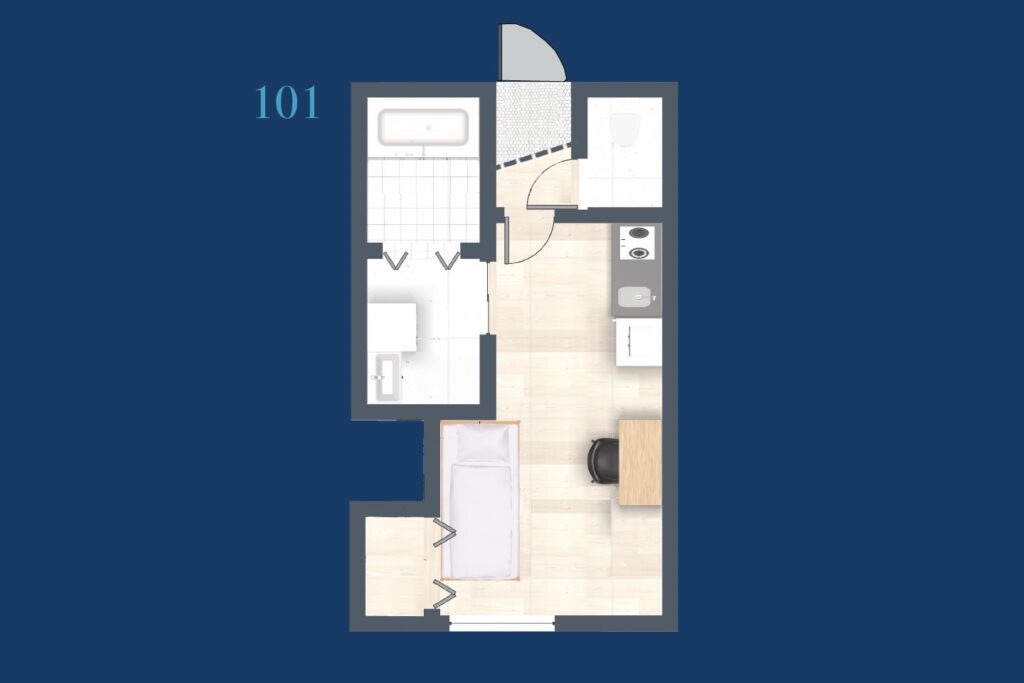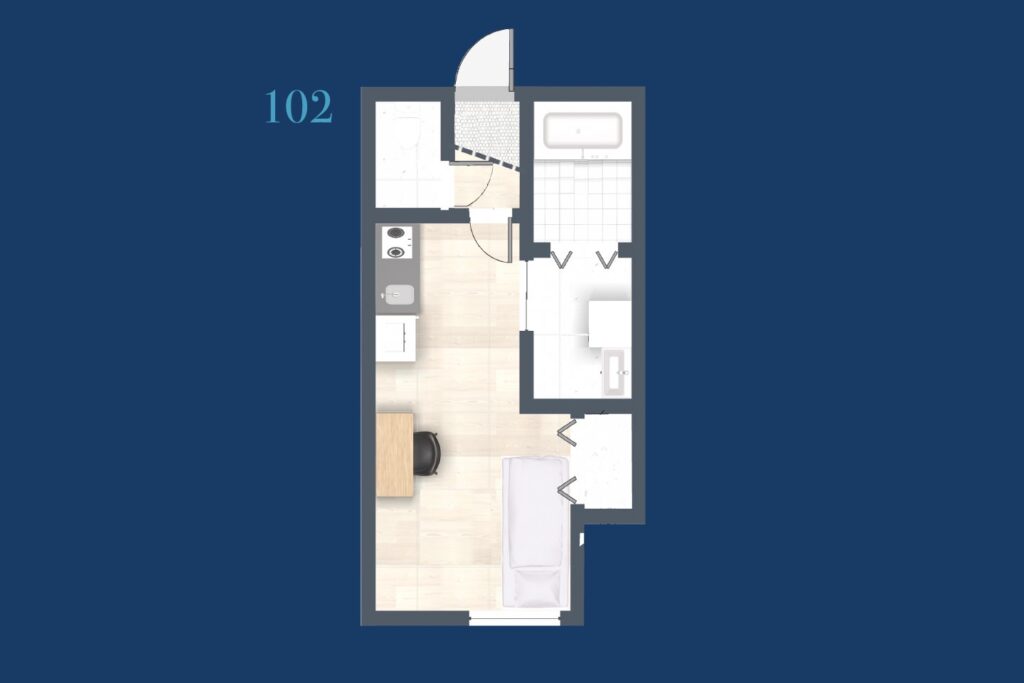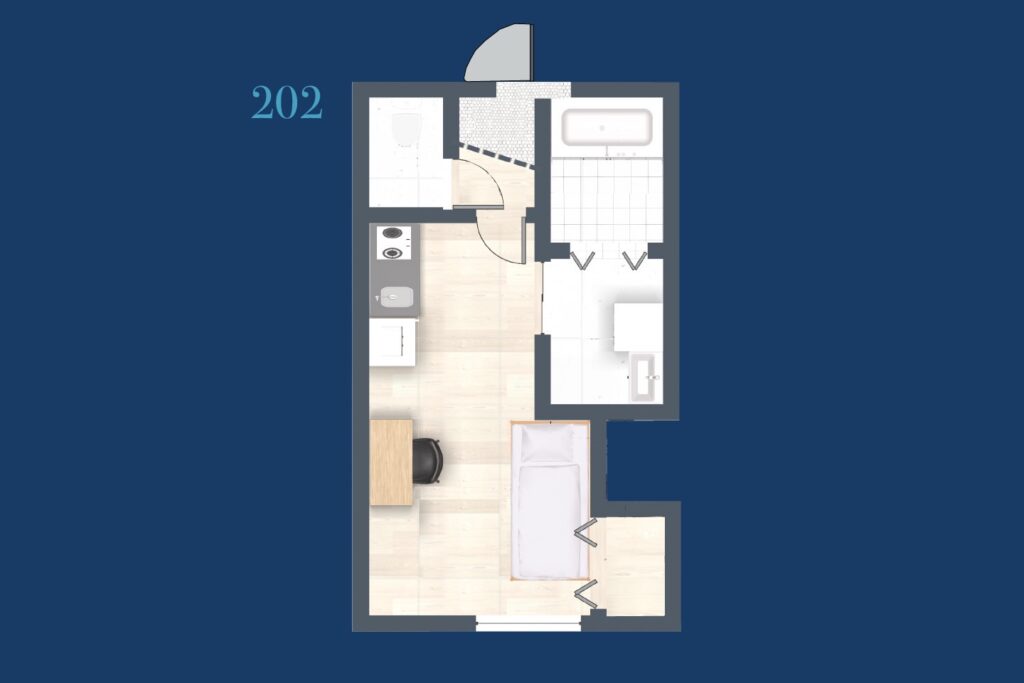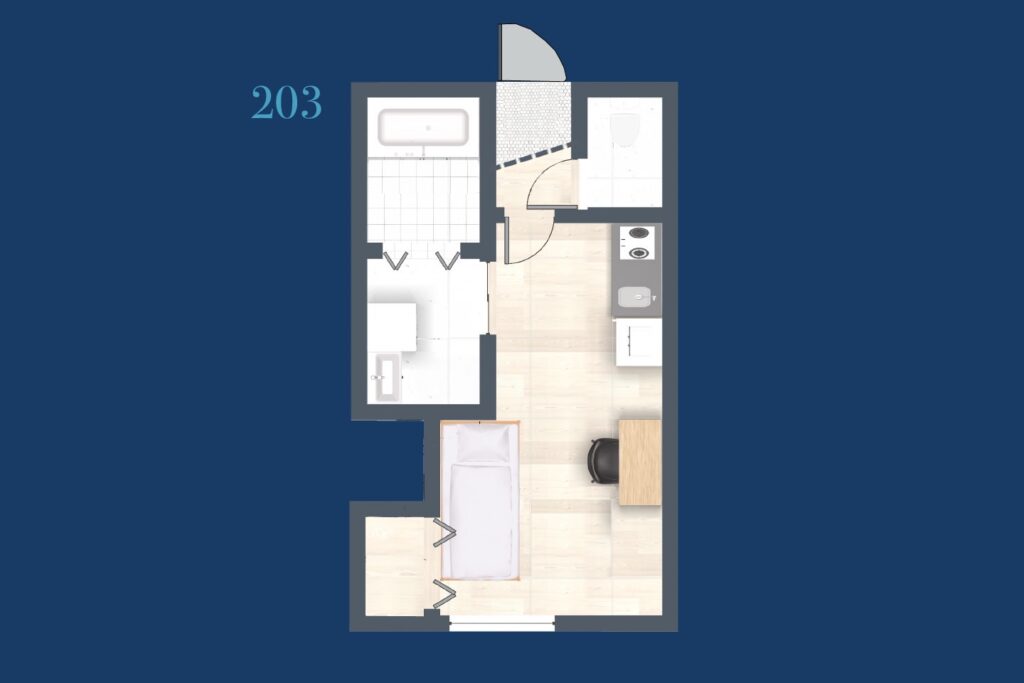 【Facility Information】
〇Living Room
TV / Wi-Fi / 1 Double Sofa Bed
○ Dining Room
Dining table / Workspace (Desk, Chair)
○ Kitchen
Refrigerator / Microwave / Toaster / Electric Kettle / Knife / Cutting board / Pots / Pans / Cooking tools / Tableware / Chopsticks / Cups / Wine glasses / Seasonings (Salt, Pepper, Soy Sauce, Olive Oil)
○ Amenities
Towels / Bath towels / Shampoo / Conditioner / Body soap / Hand soap / Hairdryer
*If the monthly rental, these amenities may be optional.
○ Shower / Washbasin / Washing machine (with detergent)
*If you need laundry softener, please bring your own.
○ Toilet
Toilet paper / Deodorizer
○Other (facilities and equipment)
Trash cans / Scissors / AA batteries
Features/Neiboring info:
・Long-term stays allowed
・Monthly rentals available
・Supermarket within a 13-minute walk
・Seicomart (convenience store) within a 9-minute walk
・Restaurants such as a Genghis Khan (barbecue) restaurant and izakaya (Japanese pub) within a 5-minute drive
・Outdoor sauna available in the adjacent facility
Policies:
・Safe and comfortable accommodation:
The facility operates as a non-contact type of accommodation. Self-check-in is available with a smart lock system.
Cleaning and disinfection are thoroughly carried out according to the guidelines by professional cleaning staff.
・Surrounding environment:
Experience the overwhelming natural beauty with a view of Mount Yotei. A roadside station is available within a 17-minute drive.
You can enjoy the magnificent landscapes unique to Hokkaido.
Transportation Access:
By car: Approx. 1H40min. from Sapporo Sta.
By bus: Approx. 10 min. from Kutchan Sta.
By foot: Approx. 30 min. from Kutchan Sta.
COVID-19 Prevention Measures:
Self-check-in allows you to enter the accommodation without face-to-face contact.
【Facility Overview】
Facility Name: Niseko Hirafu Ski Resort Condo
Reservation Website:
Overnight Stay:https://kukan.airhost.co/en/houses/456394
Monthly Rental:https://akinashi-monthly.com/property/833/
Address: Takasago, Kutchan-cho, Abuta-gun, Hokkaido, Japan
Accommodation Type: One-bedroom apartment
Accommodation Capacity:
Maximum 2 people
【Company Info】
Company name: クウカン株式会社 / Kukan Inc.
URL: https://kukanhokkaido.co.jp/
Location:3-1-1 Toyohira 4-jo, Toyohira-ku, Sapporo-shi, Hokkaido, 062-0904 Japan
Established:November 29, 2022
Capital: ¥1,000,000 (JPY)
Representative: 山本健太郎 / Kentaro Yamamoto
Business Activities:
1. Tourism Media Business/ Tourism Project Management Business/ Tourism Content Business
2. Vacation Rental and Villa Operation Business/ Inbound Marketing Business
3. Regional Revitalization Business