2023-10-30
Press Release
~In Furano, a city where you can balance tourism and daily life, a base to fully enjoy Hokkaido~
With the mission of "Creating a society where people around the world can choose the optimal experience", and through the power of technology and design, we aim to "remain something for someone."
"Kuukan Corporation" (Headquarters: Sapporo City, CEO: Kentaro Yamamoto, hereinafter referred to as our company), deeply rooted in the inbound sector of Hokkaido, is pleased to announce the commencement of its private lodging facility operations in the Furano area.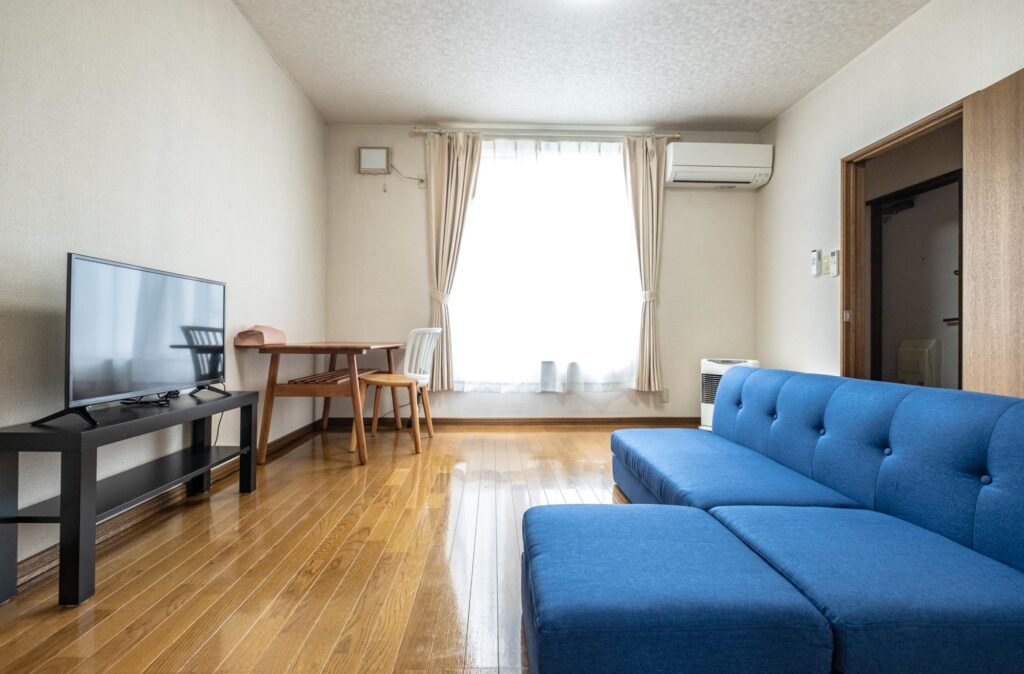 Our company, deeply rooted in the inbound sector within Hokkaido, operates vacation rental facilities primarily in resort areas of the region, such as Niseko, Furano, and Lake Toya.
Recently, we have renovated a two-story apartment-type property in Furano City and opened the "Furano Farm Tomita Condo."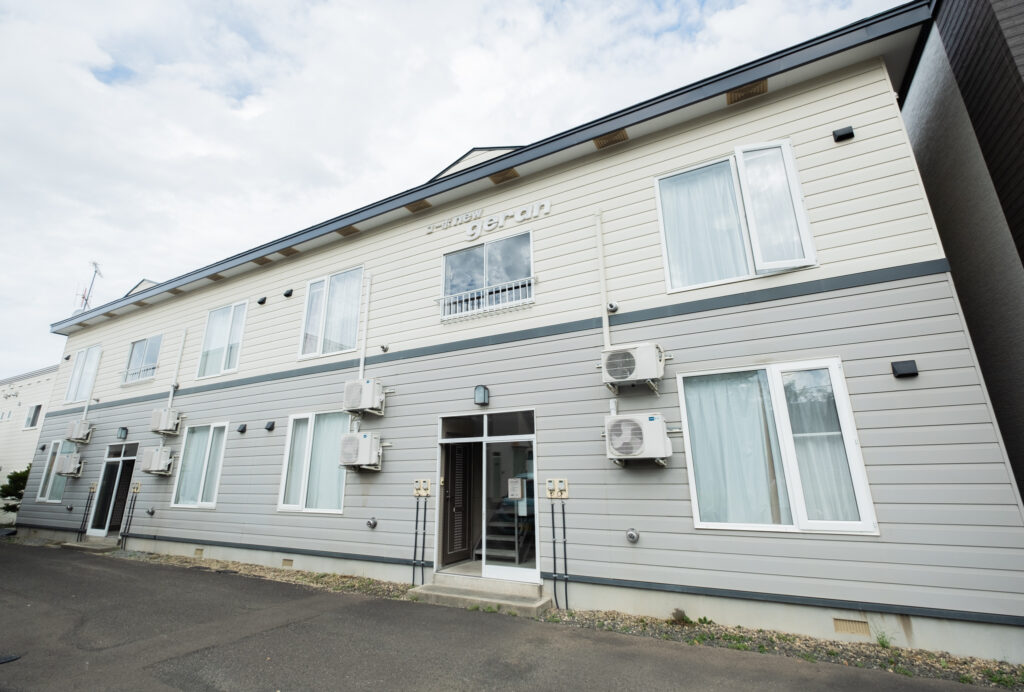 Located just a stone's throw away from the Furano city center, our facility boasts excellent convenience.
It's an ideal location especially for those visiting Furano city for work, such as those involved in the ongoing development projects in the Northern Peaks, or those considering an extended stay in Hokkaido.
Of course, short-term stays for tourism, skiing, and other activities are also welcome!
Furano City, Hokuto: A place where the allure of nature intersects with urban convenience.
In Furano City, where the genuine spirit of Hokkaido resonates, a new form of accommodation is born.
Our new vacation rental property is located in Hokuto, close to the downtown area of Furano, boasting excellent accessibility.
Here, Furano City is a place where beautiful nature and rich culture merge, captivating all who visit.
Tourist Attractions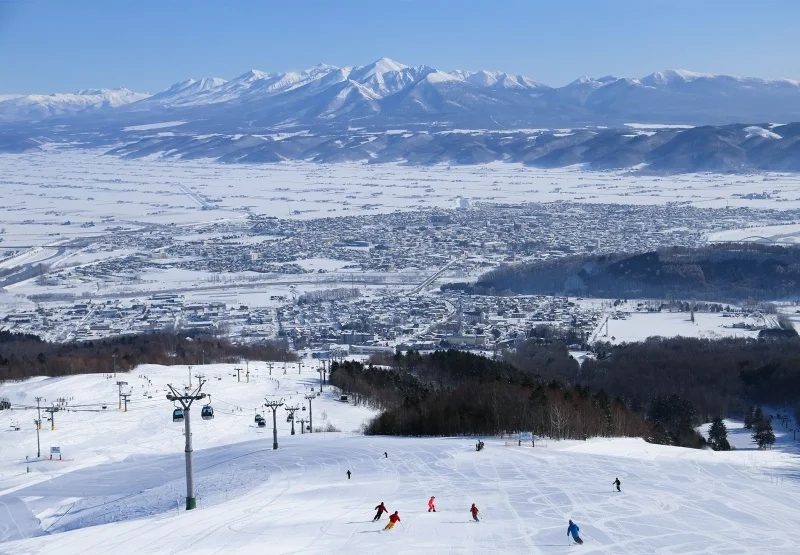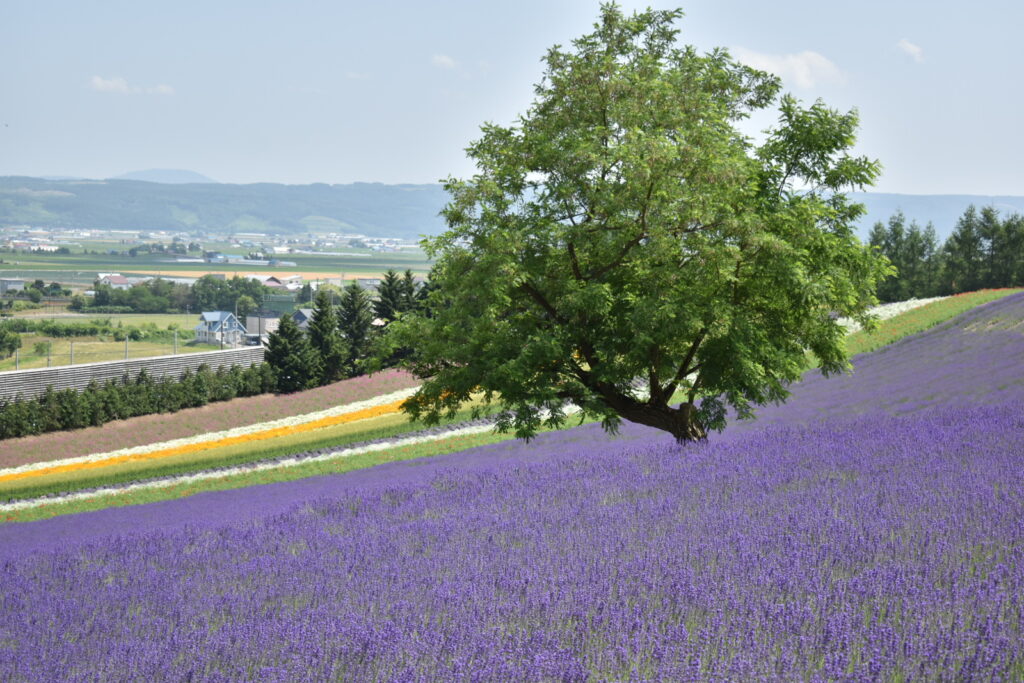 Furano City is an ideal tourist destination where you can enjoy the scenery of each season.
In winter, you can enjoy skiing and snowboarding amidst the snowy landscapes, while summer boasts beautiful lavender fields and blooming flowers. Additionally, you can savor gourmet dishes made from delicious local ingredients.
Experience cheese-making at the cheese workshop, taste Furano wine, and enjoy the fresh local vegetables and fruits, offering a culinary adventure for all visitors.
Convenient Location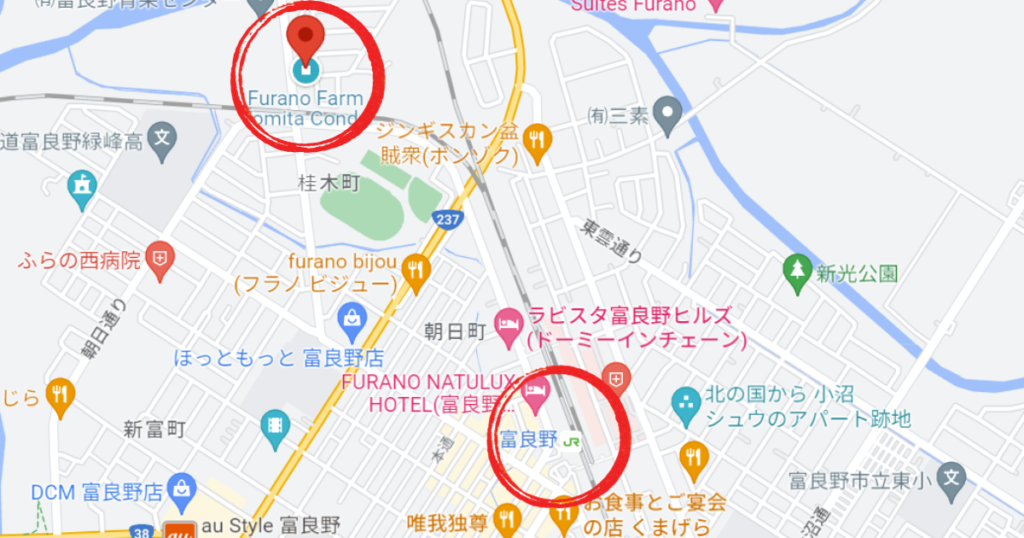 Moreover, the location of our facility, "Hokuto", ensures not only tourist attractions but also the convenience of daily life.
For instance, Furano Station, which is the center of Furano City, is only 1.4 km away (a 20-minute walk or a 5-minute drive), making it a comfortably walkable distance. Due to such easy access to the city center, you can thoroughly enjoy shopping at local stores and dining out.
Additionally, traveling to surrounding areas is smooth, making it an ideal base for exploring the vastness of Hokkaido.
Please enjoy heartwarming moments in this land.
Our facility is here to support your wonderful stay in Furano City.
Introducing "Furano Farm Tomita Condo".
Floor Plan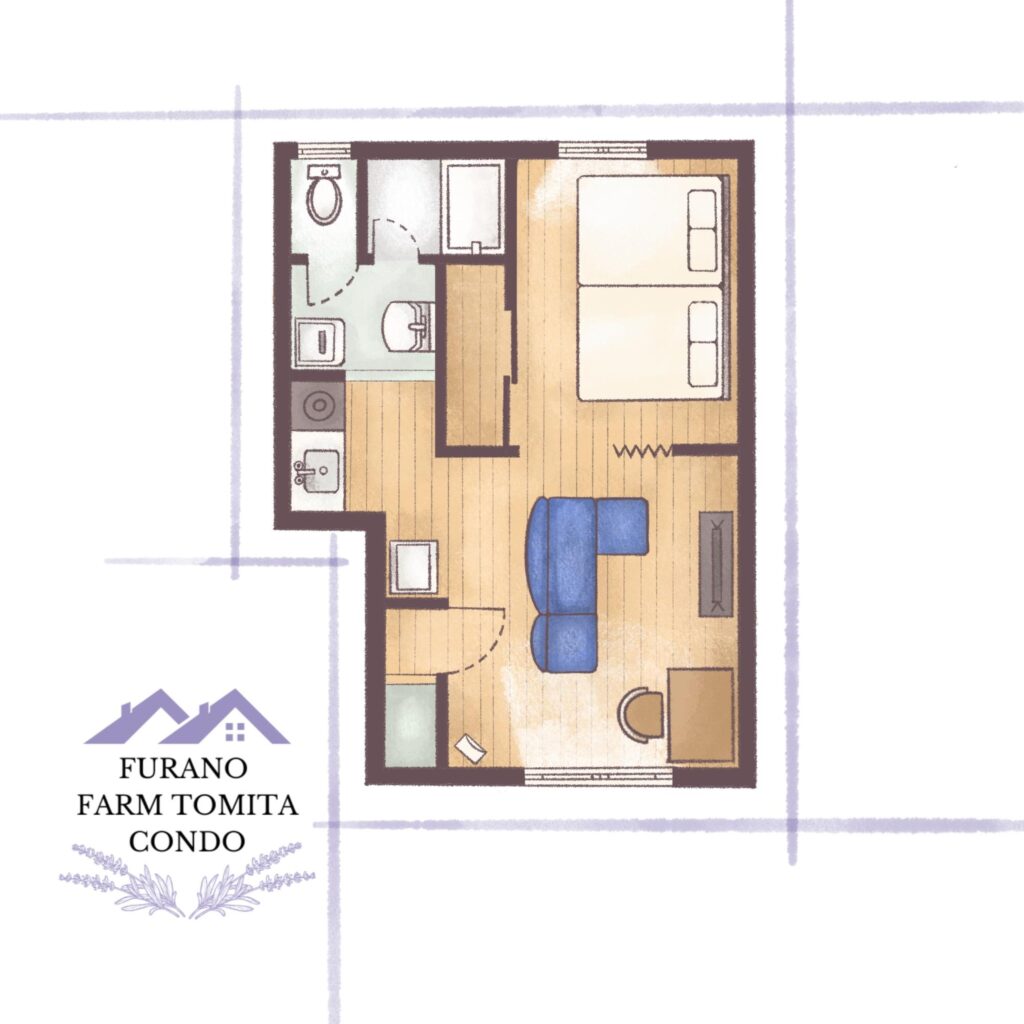 Our facility consists of a single 1LDK room.
With a size of 35㎡, it's spacious enough to comfortably accommodate multiple guests.
It's also nice that the bath and toilet are separate!
The maximum capacity is 4 people.
Spacious Living Room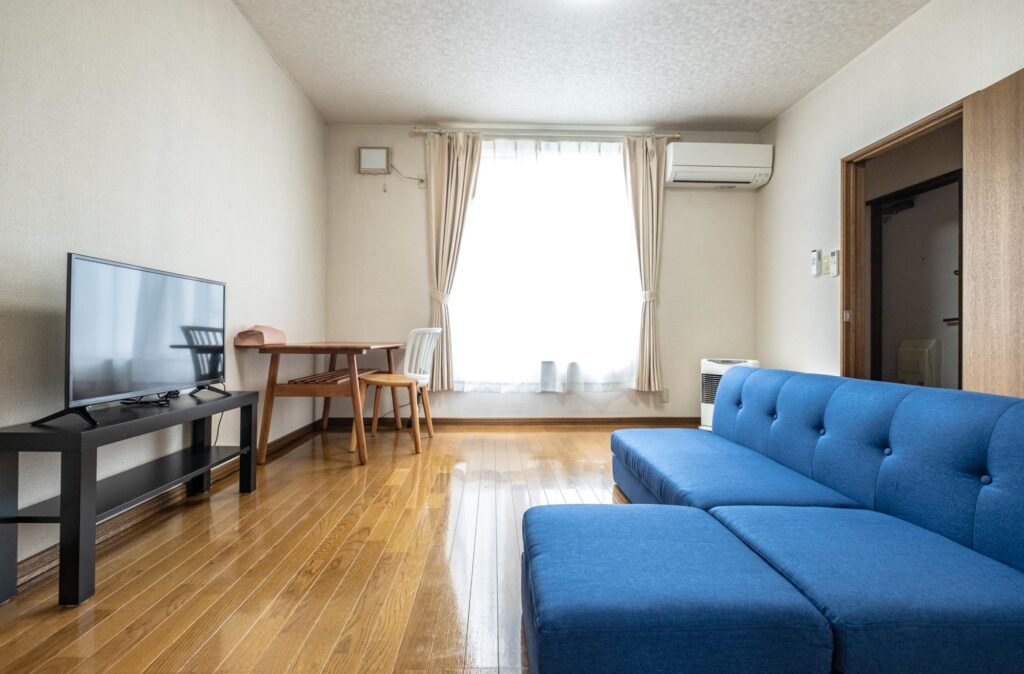 This is the living room.
As you can see from the photo, there's a large blue sofa, yet the room still feels incredibly spacious.
Directly in front of the sofa, there's a television, making it an ideal space for gathering and bonding.
In the corner of the living room, there's a table and chairs.
While it's often used for meals in the room, it might also be a good idea to use it as a workspace during other times.
Interestingly, Furano City is favorable towards the spread of telework and is actively promoting it by offering subsidies for workations and other initiatives.
(Reference: https://www.city.furano.hokkaido.jp/life/docs/2021031700026.html)
Of course, our facility is also equipped with Wi-Fi, making teleworking possible!
It's a recommended facility for those on short stays for medical training, construction work, and more.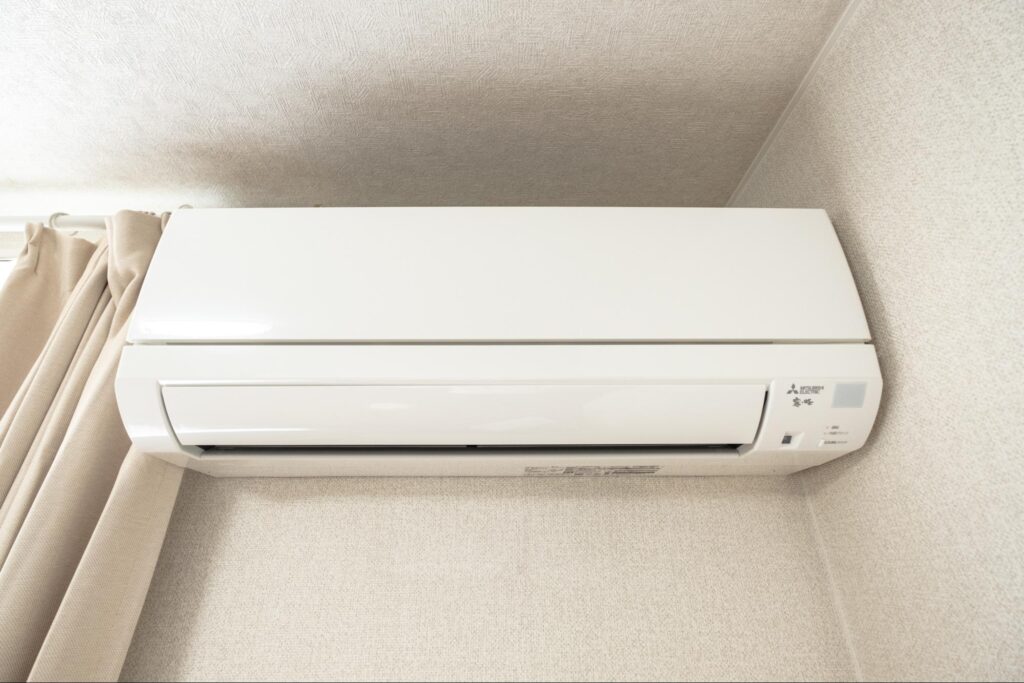 The living room is equipped with air conditioning.
Some might wonder, "Isn't Hokkaido cool enough without it?" However, recent summers in Hokkaido can be surprisingly hot, with many days exceeding 30°C.
The rise in temperature is a recent phenomenon, so compared to other regions, the prevalence of air conditioning in Hokkaido is relatively low.
Therefore, when looking for accommodations in Hokkaido, the presence of air conditioning becomes an important criterion.
Rest assured, our facility meets this requirement.
A bedroom equipped with two double beds.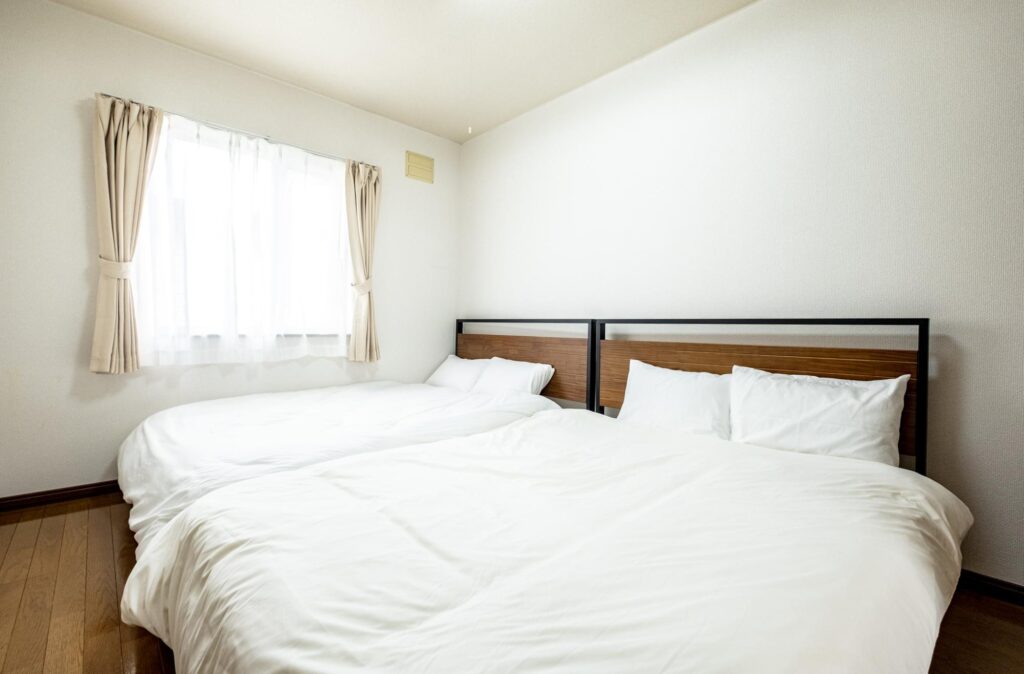 In the bedroom of our facility, two double beds are provided, ensuring that all guests can sleep on a plush bed.
Many private rental accommodations of this type tend to be compact, often adopting sofa beds as sleeping arrangements to maximize living space.
The fact that our bedroom has the luxury of accommodating two beds is a unique feature of our facility.
For those who prioritize a proper sleeping environment and insist on a real bed, our facility is sure to be very appealing.
A kitchen equipped with a two-burner IH stove and ample amenities, capable of accommodating long-term stays for multiple people.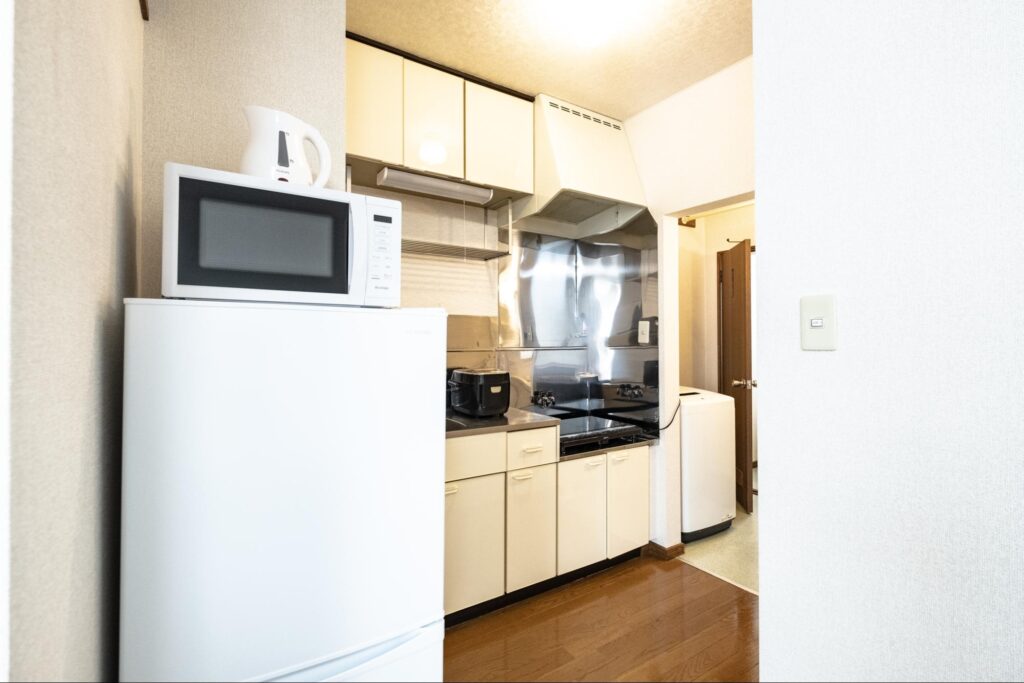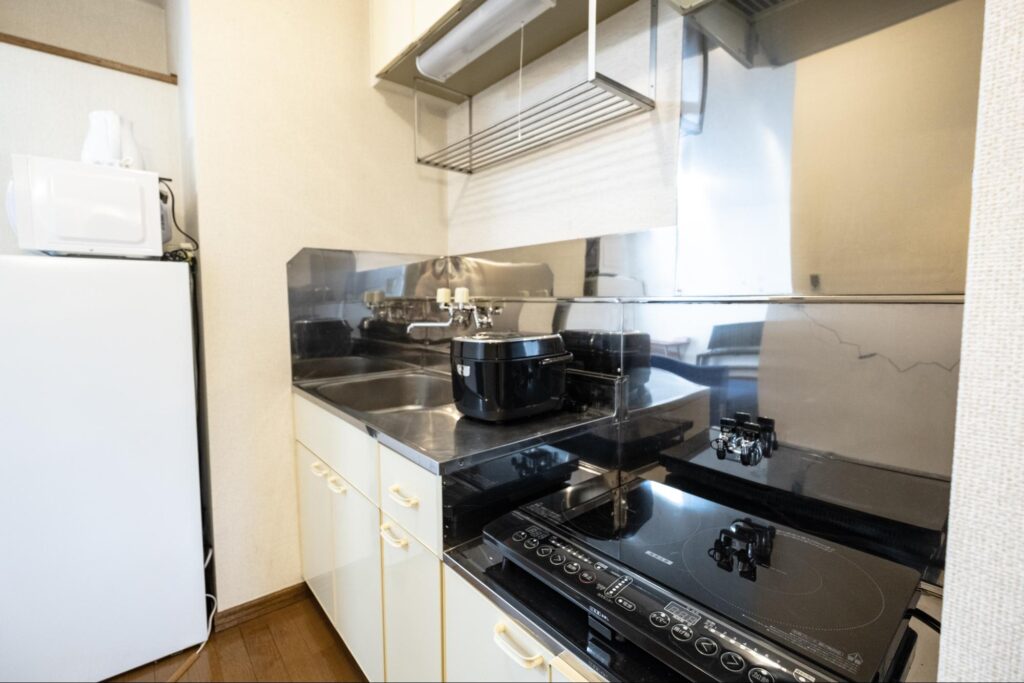 For those staying long-term, there will undoubtedly be times when you'll want to eat in your room or buy ingredients to cook for yourself.
In such cases, the functionality of the kitchen and the surrounding appliances are likely the most concerning factors.
IH Cooktop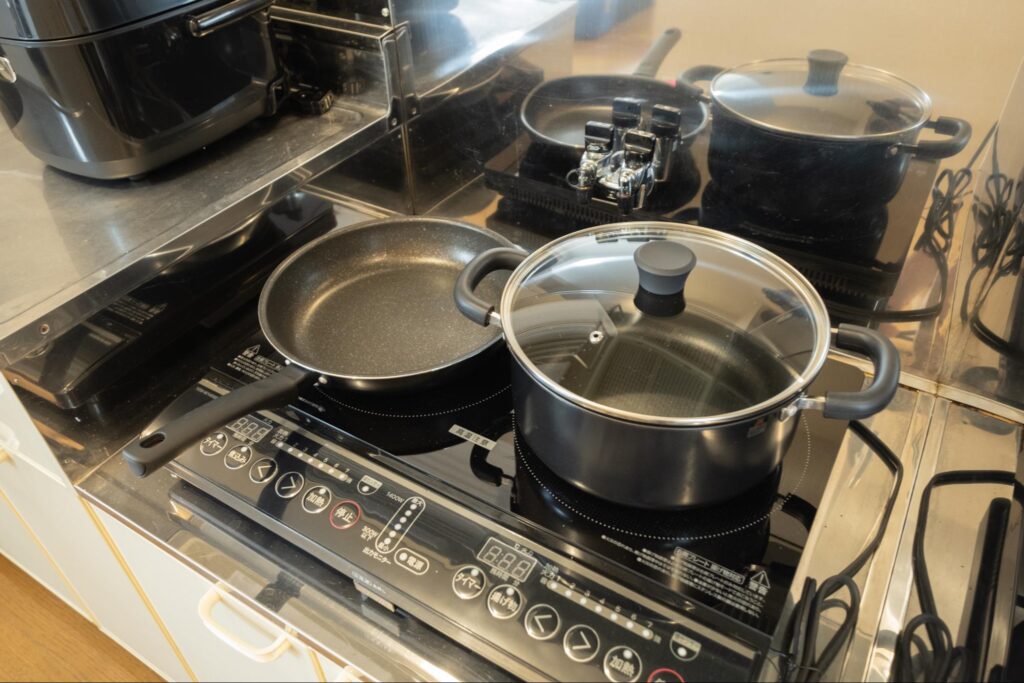 The kitchen in our facility is equipped with a two-burner IH cooktop, allowing for more efficient cooking.
Even for simple meals, by sharing the burners, multiple guests can enjoy a stress-free stay.
(The frying pan and pot in the photo are also provided in our facility.)
Cooking Appliances and More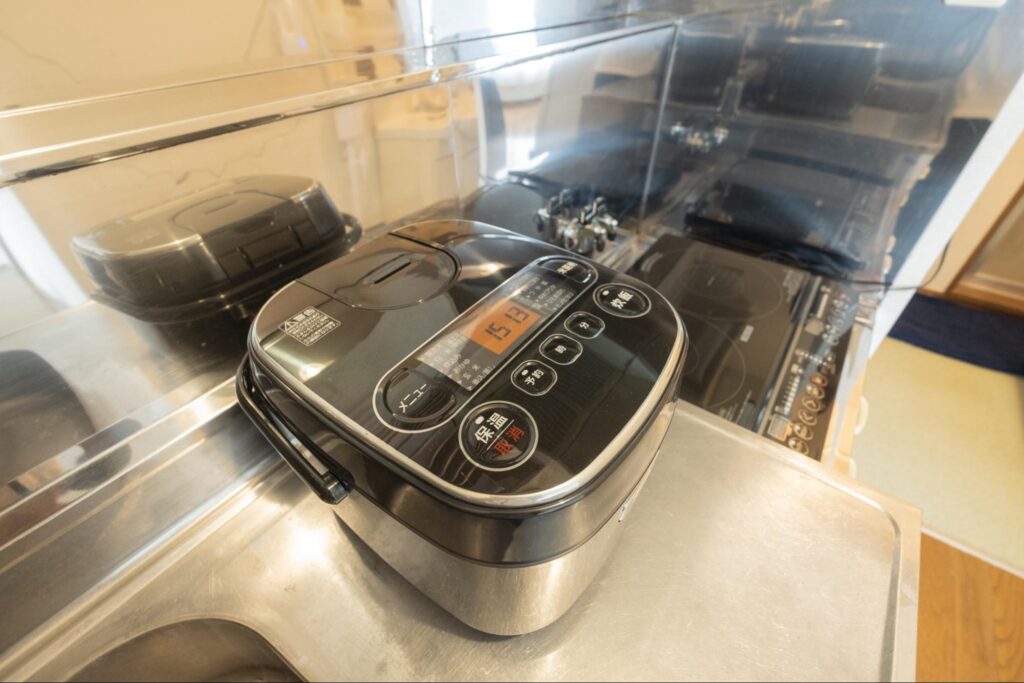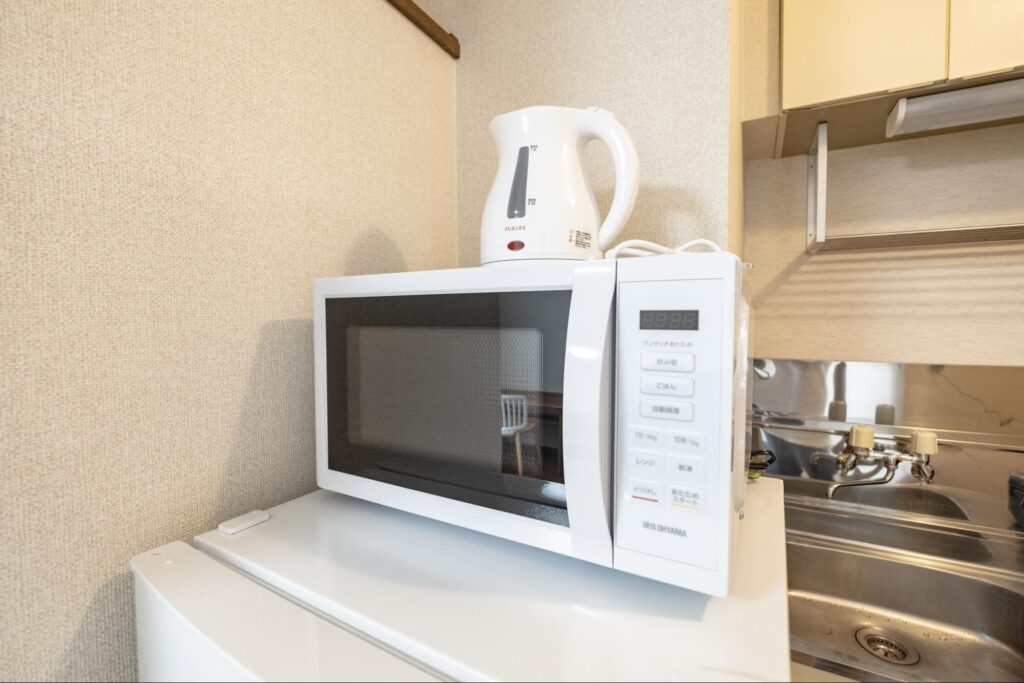 Of course, we have essential appliances such as a refrigerator and microwave, but we also provide a rice cooker and a very convenient electric kettle.
With separate bath and toilet facilities, we ensure a comfortable living experience even for multiple guests.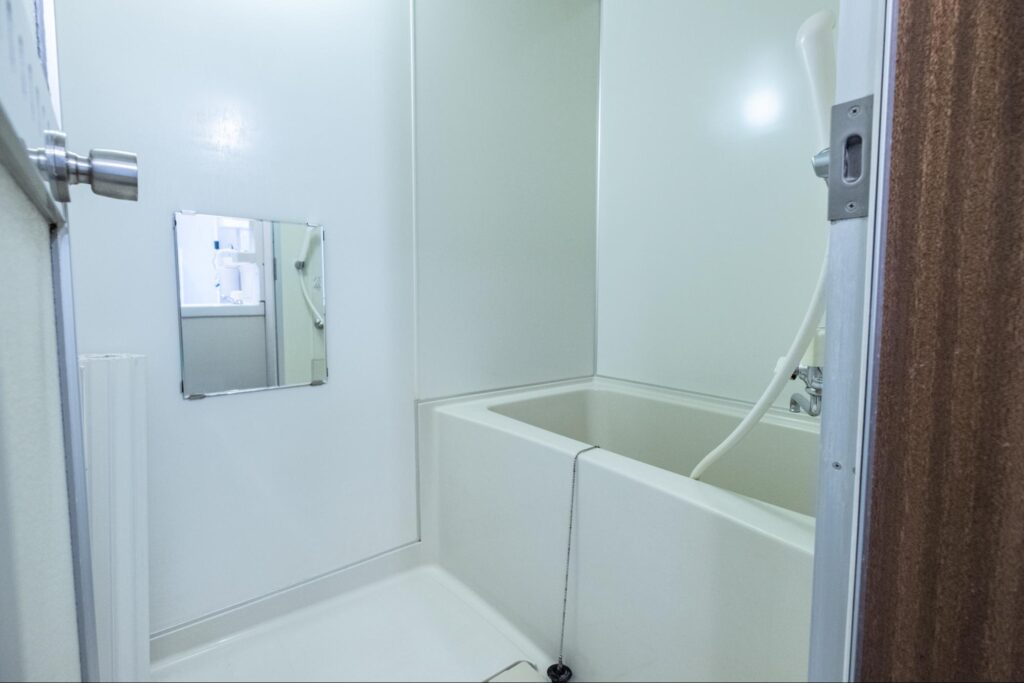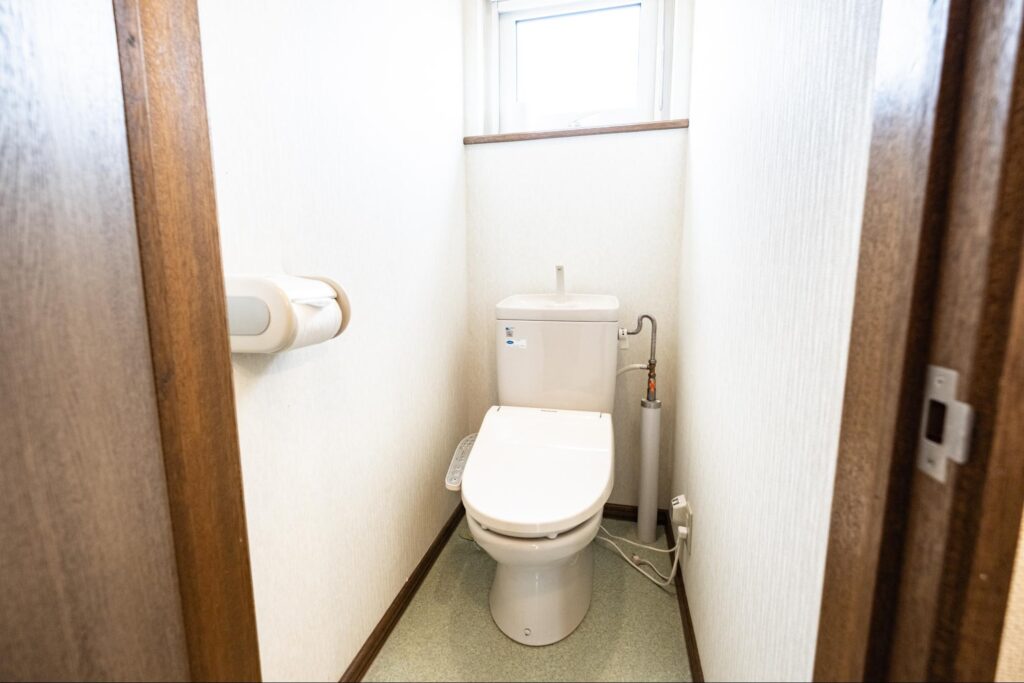 Our facility has separate bath and toilet areas, and even offers a private toilet room.
This ensures that guests can go about their daily routines without any stress or inconvenience.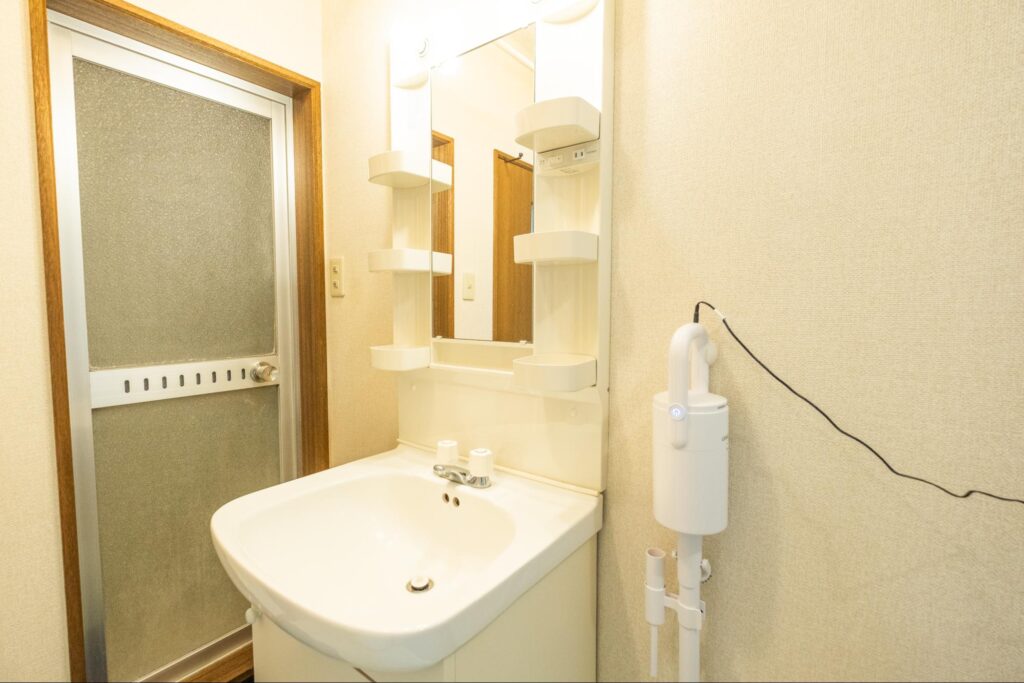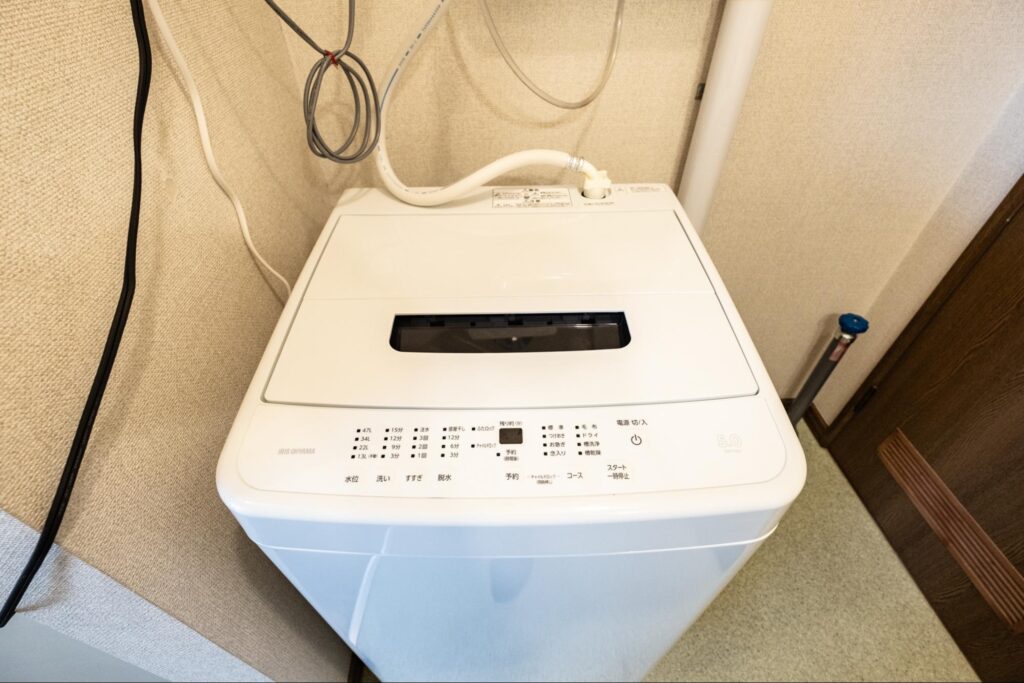 The washbasin and washing machine in the changing room look like this.
You can also see a vacuum cleaner in the corner.
"Furano Farm Tomita Condo" is highly recommended for:
Those planning a long-term stay in Furano for work and looking for a monthly apartment.
Those planning to stay weekly during the winter ski season.
Those visiting Furano for the first time for training or business trips.
Furano City itself is one of the larger cities in Hokkaido, so if you need any items during your stay, you can generally find them in the city center.
One of the features of our facility is its convenient location, which allows quick access to the city center, making it especially recommended for long-term residents who need to shop, cook, and manage basic daily life.
Moreover, the route from Furano Station to our facility is very straightforward, so even those unfamiliar with the area can navigate with ease.
We look forward to welcoming you at "Furano Farm Tomita Condo".
---
Facility Information
○ Living/Bedroom:
32-inch TV / Wifi / Double bed x2 / Sofa bed x1
○ Dining:
Dining table / Chairs / Air conditioner
○ Kitchen:
IH stove (2 burners) / Refrigerator / Microwave / Electric kettle / Rice cooker / Knife / Cutting board / Pot / Frying pan / Cooking utensils / Dishes / Chopsticks / Glasses / Condiments (salt, pepper, soy sauce, olive oil)
○ Amenities:
Towel / Bath towel / Shampoo / Conditioner / Body soap / Hand soap / Hairdryer
○ Shower / Washbasin / Washing machine (with detergent) *Please bring your own fabric softener if needed.
○ Toilet:
Toilet paper / Deodorizer
○ Others (Facility equipment & supplies):
Trash can
Features/Area Information
Long-term stay OK / Monthly rental OK
Located in the heart of Hokkaido, Furano serves as a central city in the surrounding area.
While it plays this pivotal role, its vibrant lavender fields and excellent ski conditions attract tourists.
This region is characterized by its beautiful nature throughout the four seasons and a plethora of activities.
Policies
○ Safe and Comfortable Stay
For the time being, it will be a non-contact accommodation. Entry is supported by a key box.
To thoroughly implement cleaning and disinfection guidelines, cleaning and disinfection are carried out by cleaning professionals.
○ Rich Surrounding Environment
Experience the overwhelming nature with views of the Furano mountains.
You can savor the grand landscapes unique to Hokkaido.
Easy access to Furano city center, making it convenient to purchase food and goods.
〈Facility Overview〉
| | |
| --- | --- |
| Facility Name | Furano Farm Tomita Condo Reservation |
| Website | Monthly: https://akinashi-monthly.com/property/1834/ |
| Address | Hokuto, Furano City, Hokkaido |
| Accommodation Type | Private Room Rental |
| Accommodation Capacity | Maximum of 4 guests |
〈Company Overview〉
| | |
| --- | --- |
| Company Name | Kukan Inc. |
| URL | https://kukanhokkaido.co.jp/ |
| Headquarters | 2F, Sharm Toyohira, 4-3-1-1, Toyohira 4-jo, Toyohira-ku, Sapporo-shi, Hokkaido |
| Established | November 29, 2022 |
| Capital | 1,000,000 yen |
| Representative | Kentaro Yamamoto |
〈Business Activities〉
Tourism Media Business, Tourism Project Management Business, Tourism Content Business
Vacation Rental and Villa Management Business, Inbound Marketing Business
Regional Revitalization Business